For the second part of Monday you will be writing the traditional first essay from the "-2" style which focuses on vocabulary. With your groups from the first part of class, review the exemplars found here (pp 4-18); while the vocal is from Social 30, it should show you that the structure is simply about identifying correct vocabulary and avoiding incorrect word choices. Typical essays are a page or so.
Then, write the essay yourself using the prompt below – and yes, there are incorrect word choices!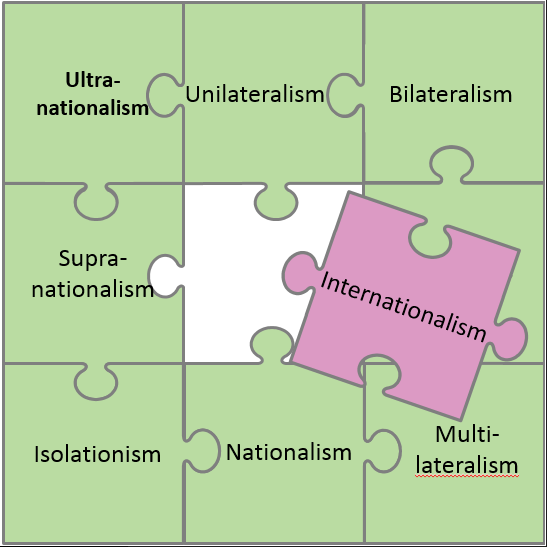 What is/are the most effective action(s) a nation could take to demonstrate the pursuit of internationalism?
Write a response in which you must
• identify the most effective action(s) a nation could take to demonstrate the pursuit of internationalism
• explain why this action or these actions should be taken
• support your response using your understanding of social studies
• Organize your response
• Proofread your response